CREW - Commercial Real Estate Women
November 2009 -

Britt J. Rosen, CCIM, attended the CREW "cocktails, community, and connections" at the beautiful Epic Hotel deck pool. This is the new downtown Miami hotel located at 270 Biscayne Boulevard Way. Below is the front elevation of the Epic Hotel taken with a Sony Cyber Shot digital camera. CREW-Miami is a commercial real estate association, providing a forum of professionals actively involved in commercial real estate in Miami.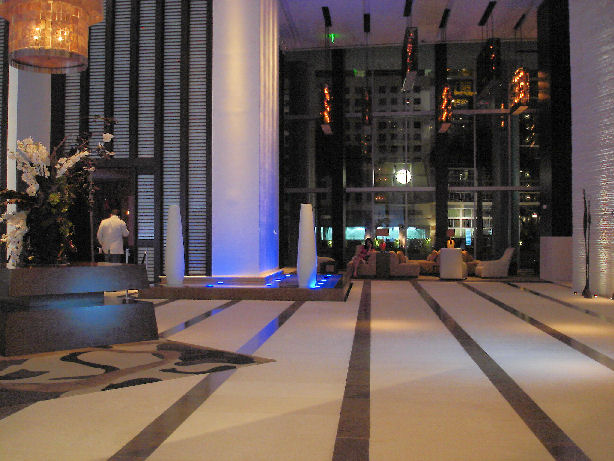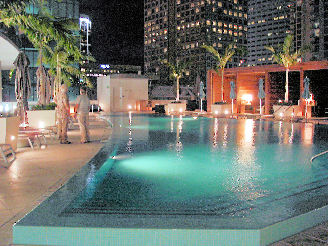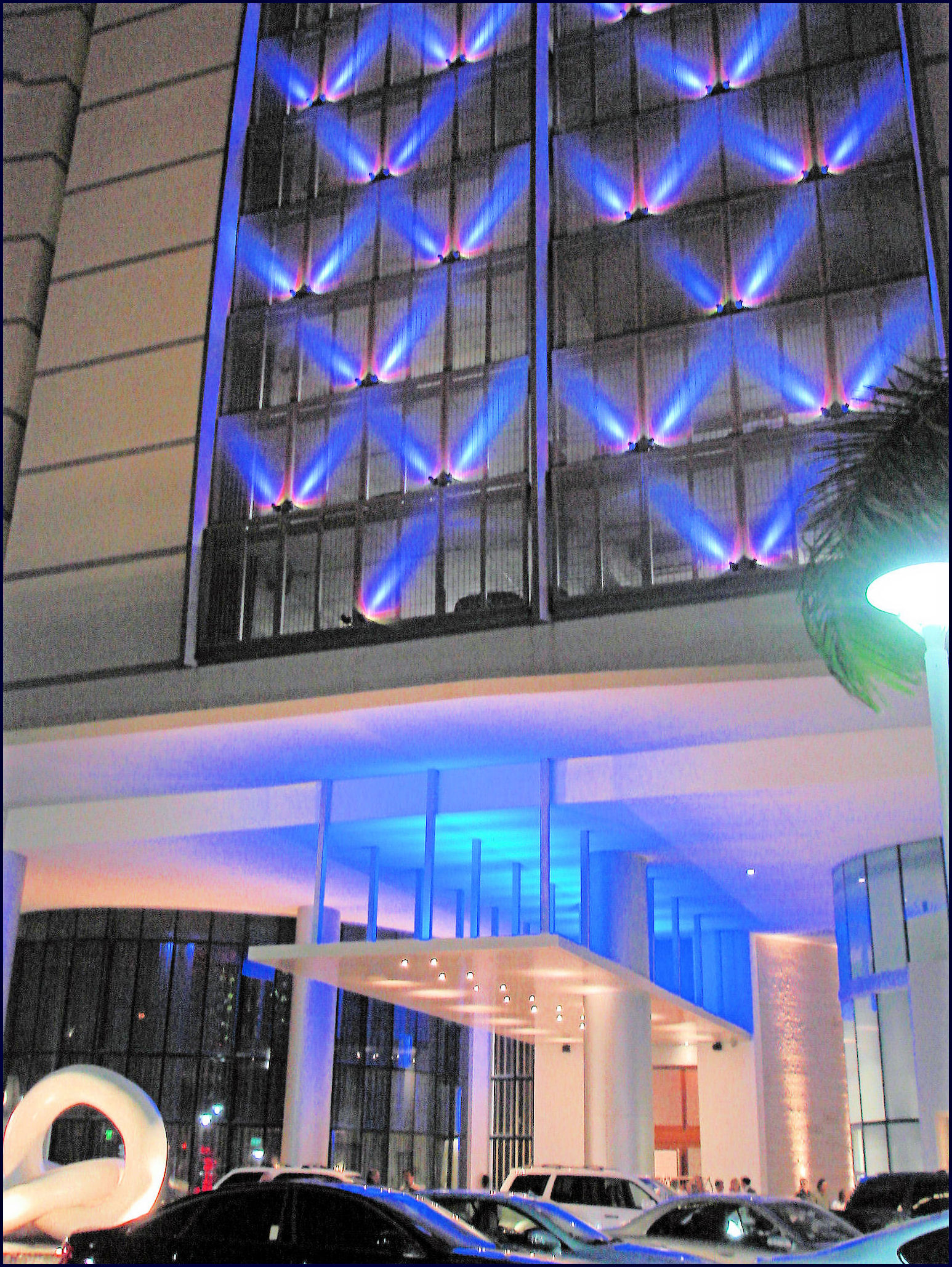 BNI Biscayne Connections
December 2008 - Britt J. Rosen, CCIM, joined the Biscayne Connection Chapter of BNI, Robert Kohlman, Esquire, President.
See the list of the Biscayne Connections Chapter Members and company links which make-up this award winning 46 member strong chapter. The meetings are held at the downtown Bankers Club and guests are welcome. Click here for benefits of BNI.
BNI is the largest business networking organization in the world offering its members the opportunity to share ideas, contacts, and business referrals.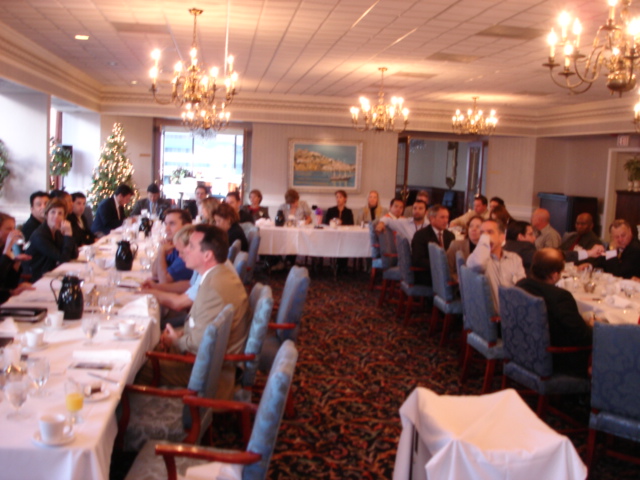 Architect John A. Stuart speaks at Coral Gables Museum Lecture Series on The New Deal in South Florida.
On Friday, November 7, 2008, FIU Architecture Professor John Stuart, AIA spoke to a packed audience at the Old Spanish Village on his book about the New Deal in South Florida. Sponsored by the Coral Gables Museum, this was the second of six talks in the museum's Architecture and Design Lecture Series.

To purchase John A. Stuart's book click here
FIU Jerome Bain Real Estate Institute's evening event on investing in income properties.
October 10, 2008
Kenneth D. Rosen, CCIM, and a panel of Reatlors spo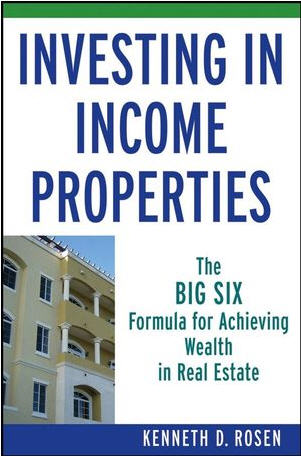 ke before FIU's Jerome Bain Real Estate Institute's real estate and finance class about investing in income properties. Mr. Rosen recently published Investing in Income Properties and is promoting his book. Ken Rosen, a two time President of the Miami Board of Realtors (now the Realtor Assocaiton of Miami and the Beaches(RAMB), is founder and President of Kendar Realty Inc. of Coral Gables, FL. Mr. Rosen also pubished a book on Condo Conversions in 1983.
The speaker's panel consisted of moderator, Ellen Kempler, and speakers Ken Rosen, and Realtor, Tony DeRosa, of WestVest Associates, Inc. of Doral.
Approximately 80 people attended the evening's special event at FIU's School of Business Administraton. Mr. Rosen spoke of his "big six" formula for acheiving wealth in real estate.
FIU's Dr. Zhonghua Wu, and Director of Real Estate Programs (Department of Finance and Real Estate), Dr. William Hardin, attended. The meeting was sponsored by FIU's Real Estate Association and The Jerome Bain Real Estate Institute.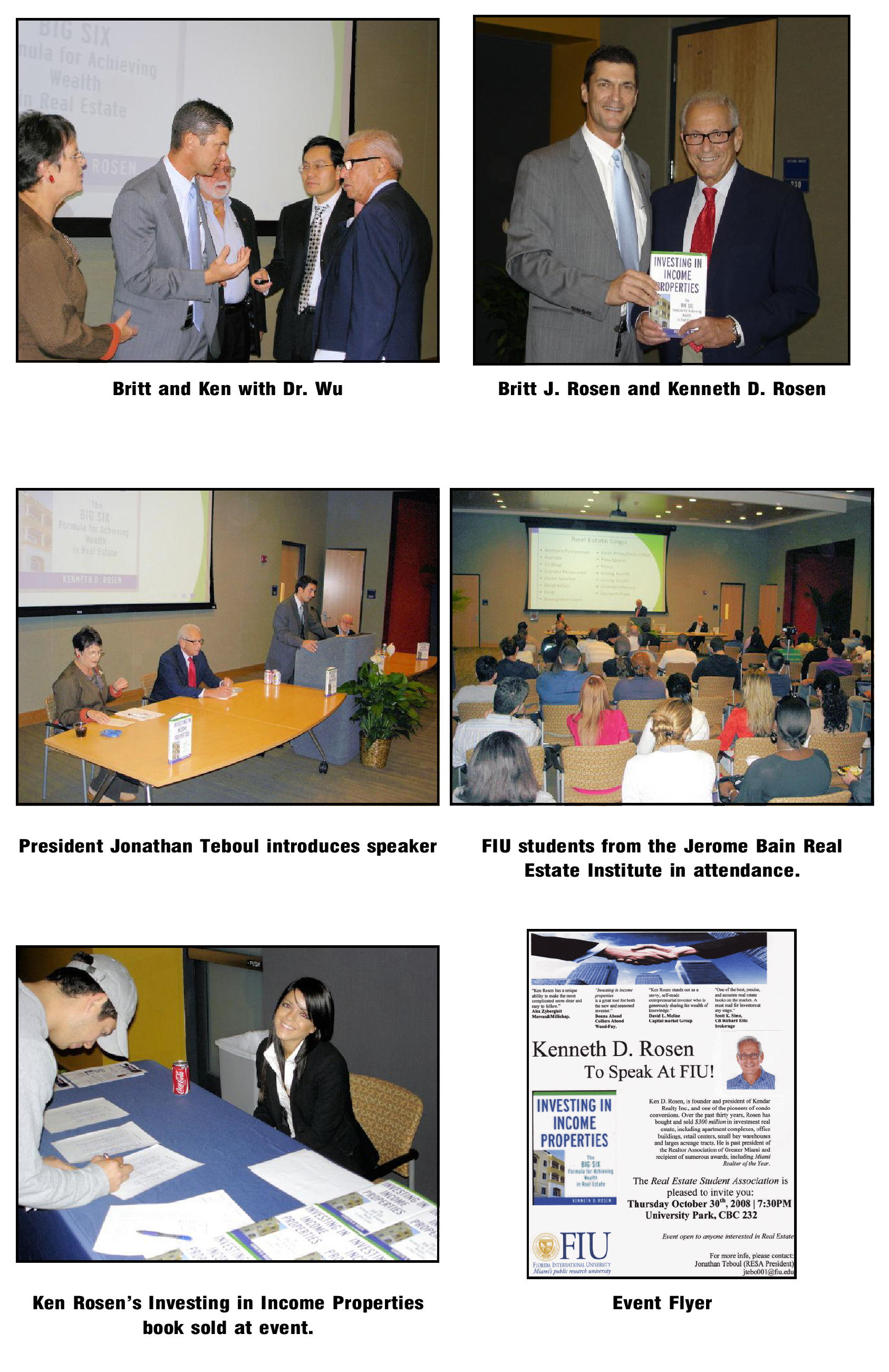 Coral Gables Museum Lecture Series Begins - Arva Moore Parks Kicks Off Event.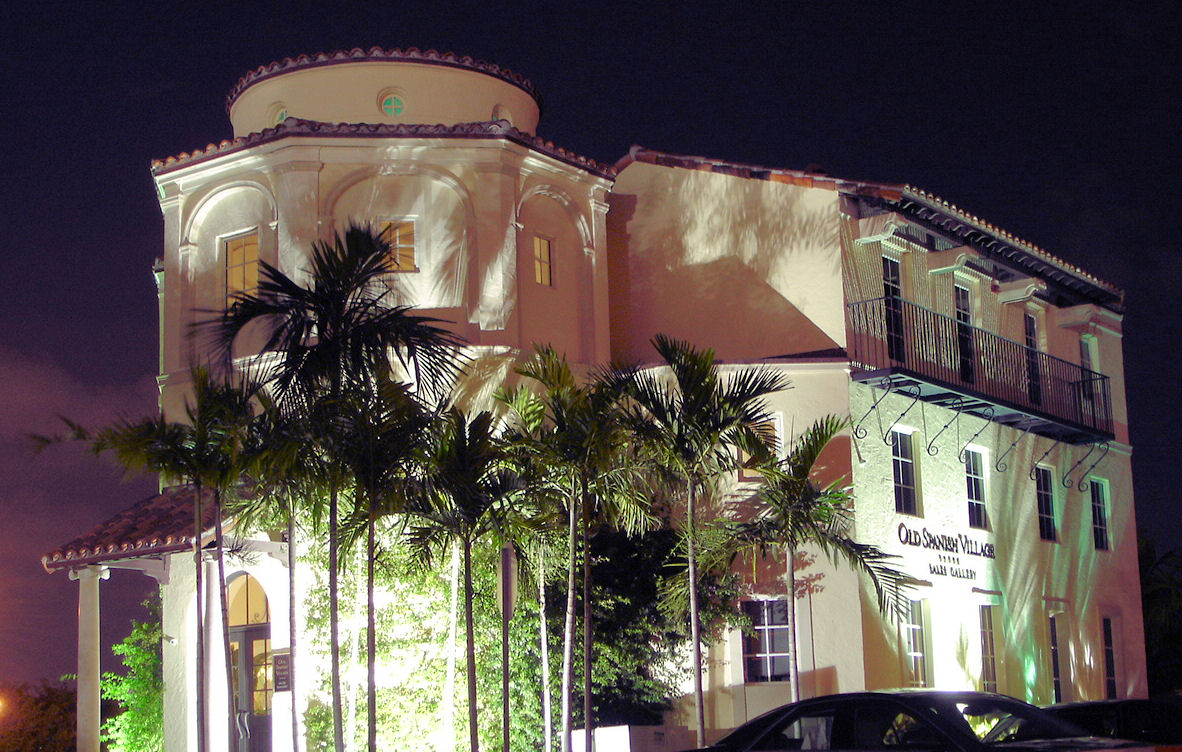 Arts Center and Architectural Headquarters - Coral Gables, Florida
On Friday October 3, 2008, speaker Arva Moore Parks kicked off "Celebrating the Civic Arts Series" at the Old Spanish Village Arts Center. This is the former Architectural Headquarters of George E. Merrick. Designed by renowned Coral Gables architect Phineas Paist, it is a good example of Coral Gables' trademark "Mediterranean" architecture. The building is a Coral Gables historic landmark.
Standard & Poors Case-Shiller - Info
Link to home price index for Miami and to info on from Case-Shiller on widespread declines for single family homes in south Florida and across the United States.
Data on S&P Case-Shiller Home Price Index - See Column H for Miami-Dade
S&P Case-Shiller Condominium Values
Brittex Press Releases and News Stories

12/2007 - Britt J. Rosen is finalist in the Merrill Lynch Shoot Out
A BRAND NEW CAR! Barbara Ehrmann of Milton, Mass., won a 2008 Chrysler Aspen SUV during the second round as part of the Merrill Lynch Shootout Closest-to-the-Pin Challenge. When the group of ZachJohnson and Stewart Cink, and Fred Couples and John Daly reached the par-3 16th, each played the hole for one of four clients.
Daly hit third and put his shot to 4 feet, 4 inches. Couples was last and came within a couple of feet of Daly's ball.
The other clients were Steve Zee of Millsboro, Del. (Johnson), Ed Boylan of Jackson, N.J. (Couples)and Britt Rosen of Miami (Cink).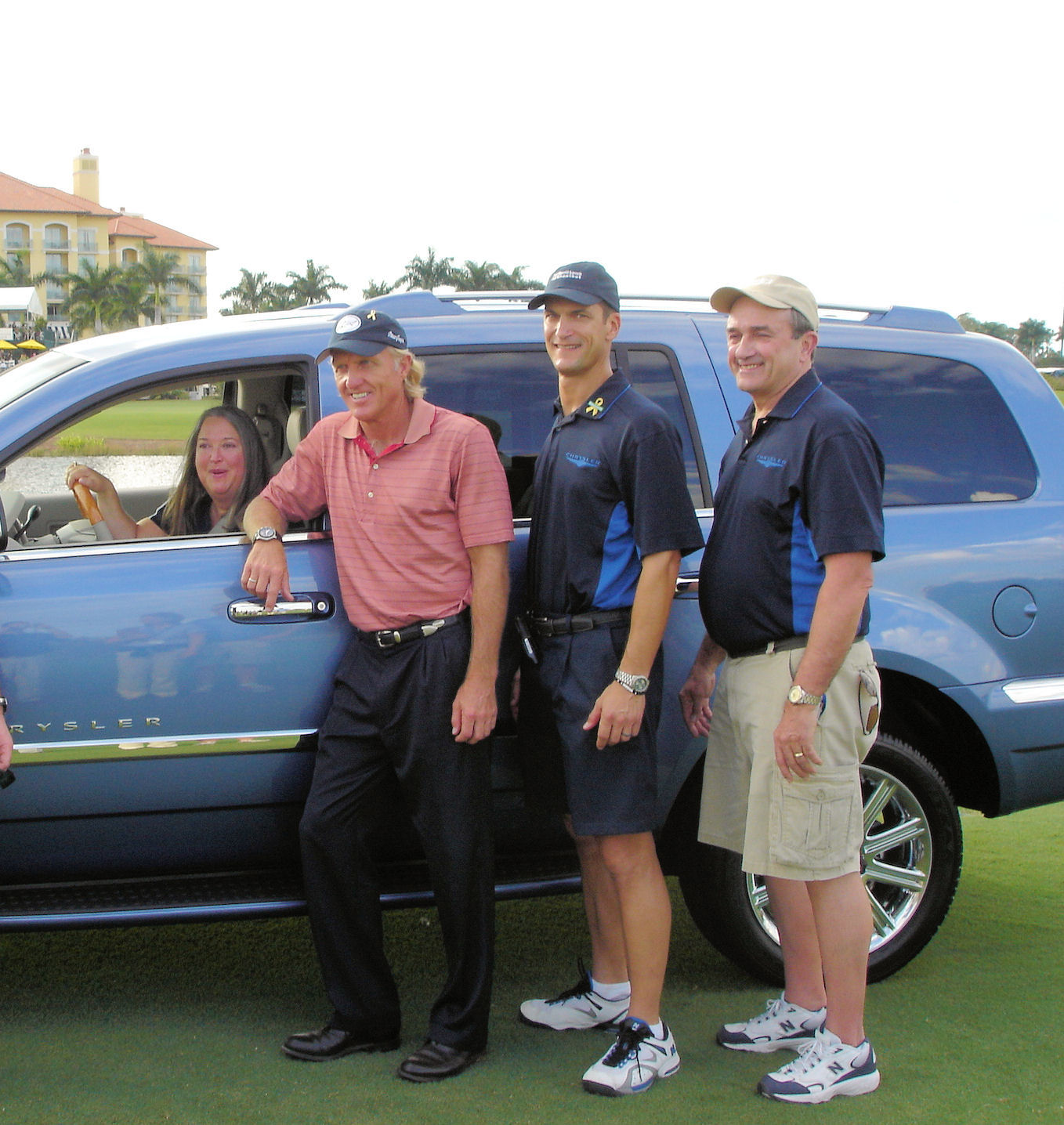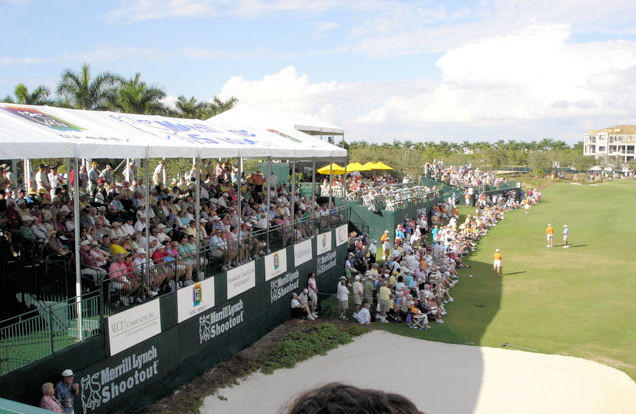 Britt J. Rosen & Merrill Lynch Contestants with Greg Norman / Ritz Carlton /Tiburon in Naples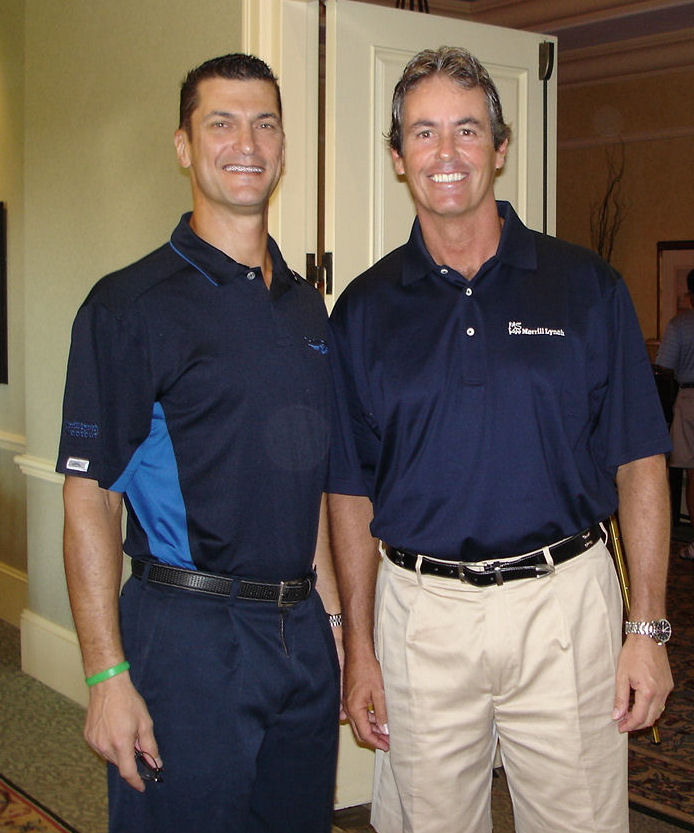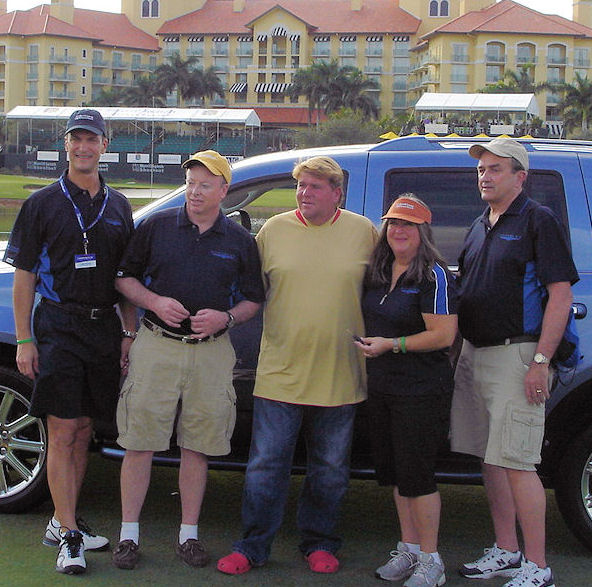 Britt J. Rosen with Ian Baker Finch - 1991 Brittish Open Champion (12/2007) and Merrill Lynch Shoot Out Contestants with Pro John Daly. Daly's six iron shot of over 200 yards on the Ritz Carlton Tiburon Golf Course landed 4'-4" away from the pin winning the $45,000 Chrysler Aspen Van for Barbara Ehrmann of Milton, MA.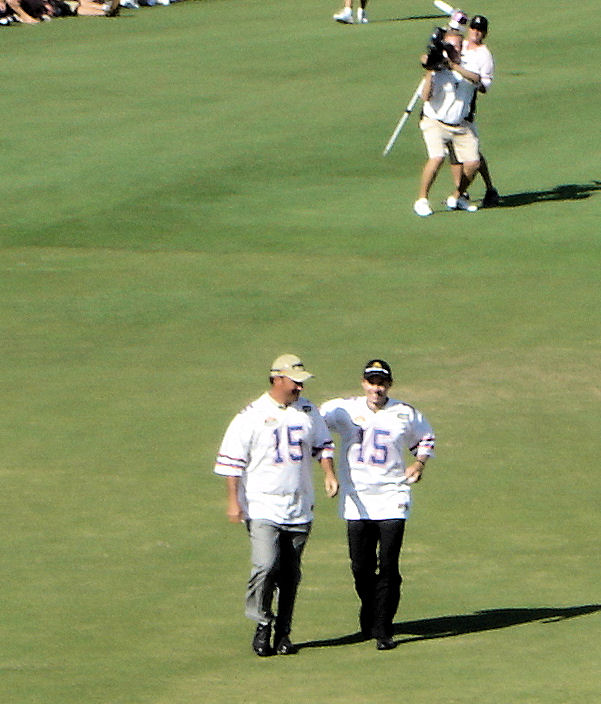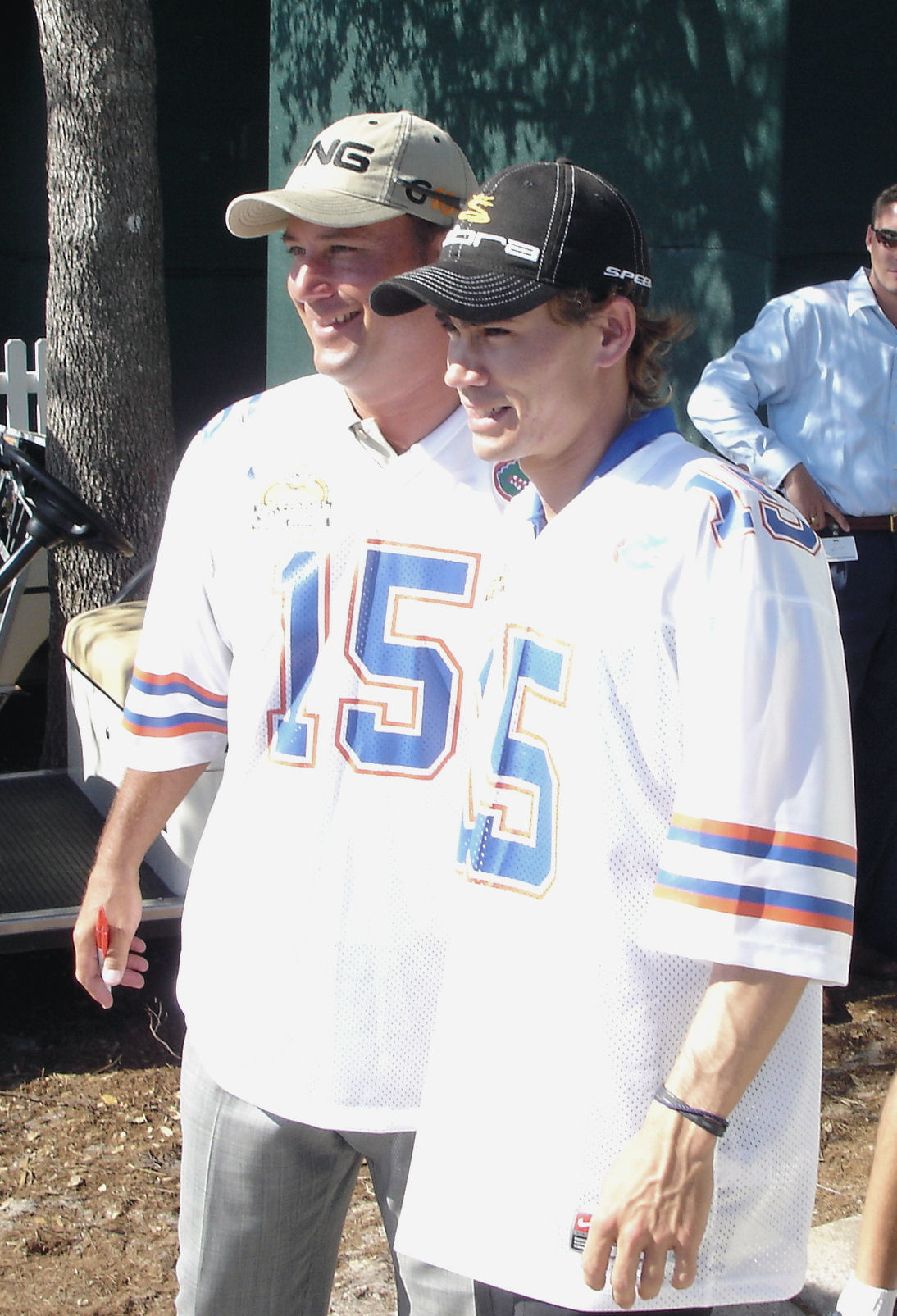 DiMarco/Villegas honor Florida Gator Tim Tebow's Heisman Trophy award on approach to the 18th Green & photo of contestants on 16th tee box with Chrysler Aspen and a close up.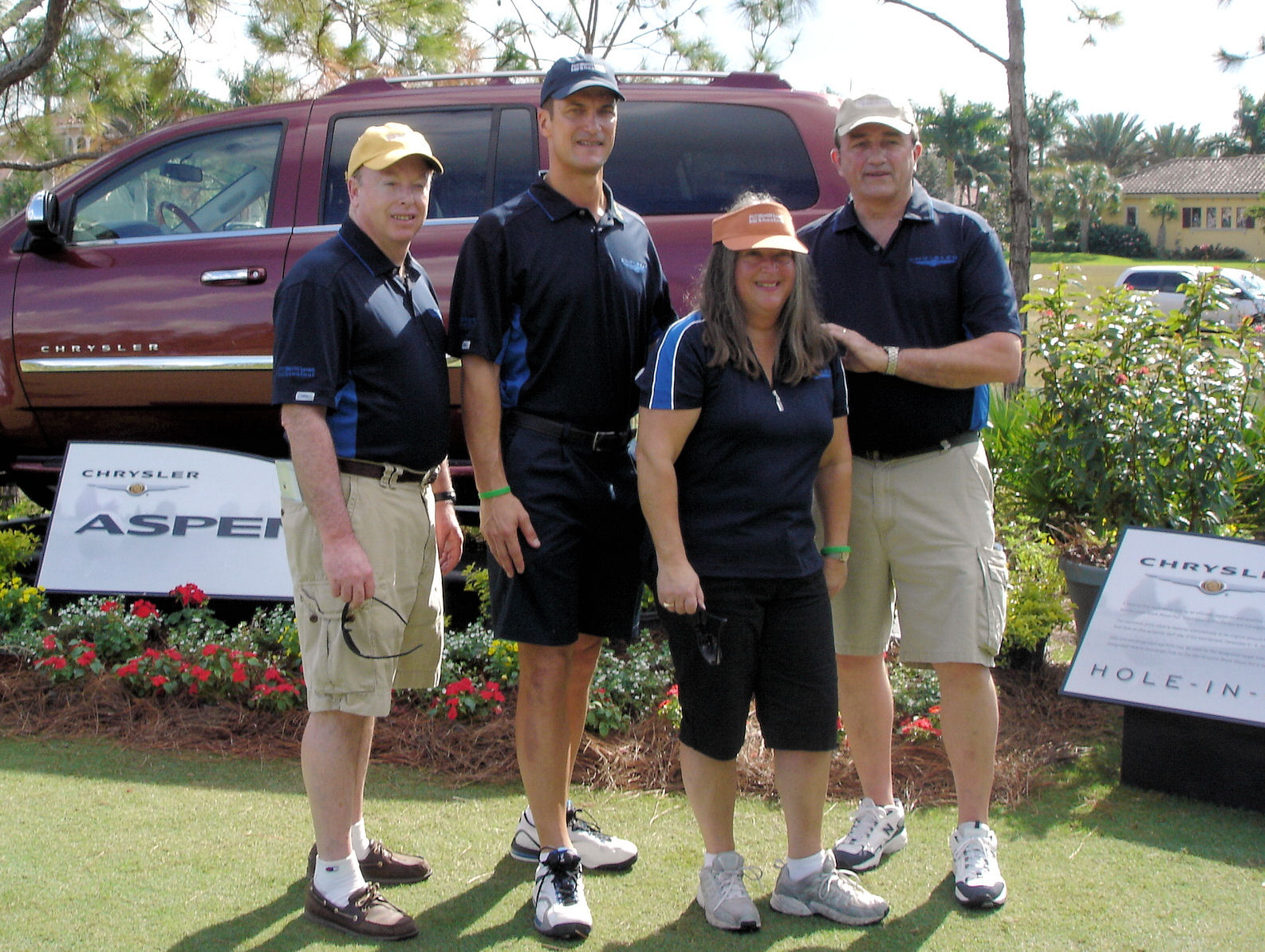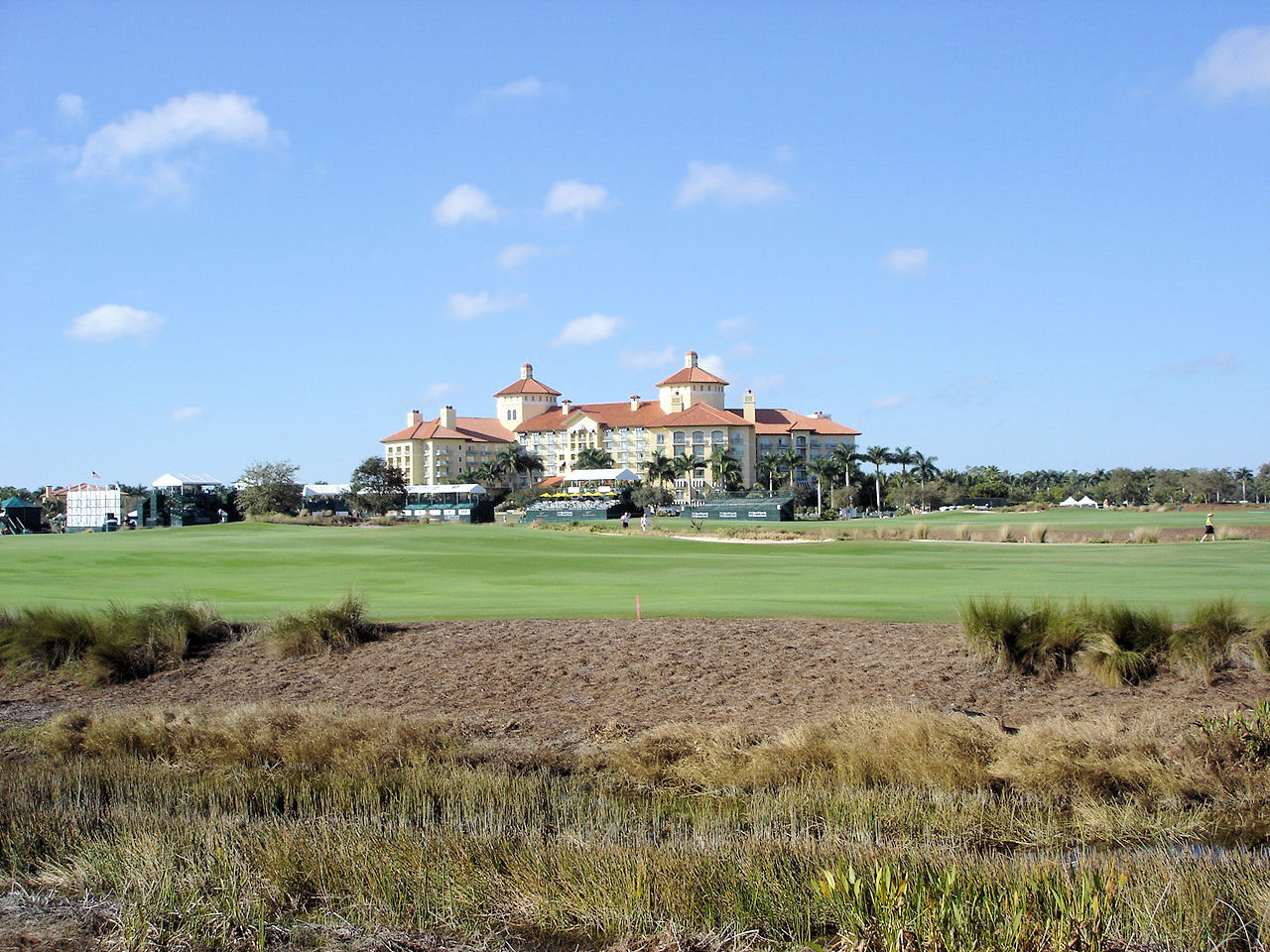 The contestants on 16th tee box and The Ritz-Carlton Golf Resort, Naples, FL
_____________________________________________________________________
Brittex Newsletter Story - 2000 - Florida Savings Bank
Brittex Press Release 12/2002
Vivian Robinson and Manuel Lopez obtain State Certifications
Brittex Michael Gay gains RE appraiser certification
By Lee Stephens March 2003 (Pinecrest Tribune)
Michael Gay of Brittex Appraisal Services, Inc. has obtained his state certification as a residential real estate appraiser. Gay, a resident of Hollywood, specializes in Broward real estate.
A graduate of Brigham Young University, Gay was finishing his education with a major in history and minor in Japanese when he came home for a visit. His brother, who worked for the office of the Broward County Appraiser, introduced him to the business and he never left.
Ive never used Japanese in Broward real estate, said Gay, who speaks Japanese and has lived in Japan. But it comes in handy in sushi restaurants.
Gay, who holds a real estate sales license, believes the Broward residential real estate market is on the upswing and that demand for property there has grown since people realized in recent years that it as a good investment option to traditional IRAs and other retirement accounts.
Real estate provides three important advantages, said Gay. There is equity buildup as prices continue to rise. The second is amortization the investment grows as you pay off the mortgage over time. Third, interest deductions for home ownership provide a big tax deduction. Gay added that refinancing at historically low rates is a tremendous advantage to all property owners.
Born and raised in South Florida, Gays father was an editor for the Ft. Lauderdale Sun-Sentinel and his grandfather served as one of the early sheriffs of then Dade County.
Brittex Appraisal Services, Inc., is a full-service Pinecrest appraisal firm company. One area of specialization is the delivery of appraisals via the Internet. With more than 20 years of experience, Brittex offers a comprehensive real estate analysis of all types of property, from single family residences to commercial developments, and is often called upon to provide expert testimony for both appraisal and construction-related matters.
For more information, please call 305-663-7334.
Brittex Press Release 02/2004 - Dana O'Hara Smith Obtains Certification
Brittex Press Release 11/2004 - Pam Moore Obtains Certification
&nbsp
21st Century Fox, Net Neutrality, Roy Moore: Your Thursday Evening Briefing
12/14/2017 5:09 PM
Here's what you need to know at the end of the day...Read More
&nbsp
Europe Edition: Theresa May, Net Neutrality, Russia: Your Friday Briefing
12/14/2017 11:25 PM
Here's what you need to know to start your day...Read More
&nbsp
Republican Tax Bill Faces New Uncertainty Ahead of Expected Vote
12/14/2017 8:38 PM
As Republicans sprinted to get their bill across the finish line, they faced a new round of questions about whether they could generate enough support to pass the legislation...Read More
&nbsp
Last-Ditch Effort to Sway Senator on Tax Bill Involves Personal Pleas
12/14/2017 3:32 PM
Progressive activists met with Senator Susan Collins, Republican of Maine, in a bid to persuade her to vote against the $1.5 trillion tax bill...Read More
&nbsp
Rupert Murdoch Is Having His King Lear Moment
12/14/2017 4:49 PM
As he prepares to sell off much of 21st Century Fox, the 86-year-old magnate is testing the ties that bind the family-run fief...Read More
&nbsp
Disney Makes $52.4 Billion Deal for 21st Century Fox in Big Bet on Streaming
12/14/2017 6:53 PM
The acquisition of most of Rupert Murdoch's entertainment empire makes Disney a true competitor to services like Netflix and Amazon...Read More
&nbsp
Common Sense: The Disney-Fox Deal Has Friends in High Places
12/14/2017 9:58 PM
The Justice Department moved to block AT&T's attempted acquisition of Time Warner. So why would it approve this $52.4 billion megadeal...Read More
&nbsp
F.C.C. Repeals Net Neutrality Rules
12/14/2017 11:55 PM
In a 3-to-2 vote along party lines, the agency scrapped Obama-era rules meant to protect an open internet...Read More
&nbsp
State of the Art: The Internet Is Dying. Repealing Net Neutrality Hastens That Death.
11/29/2017 4:00 AM
Over the last decade, a few giant corporations became an inescapable part of online life. Gutting net neutrality would cement their power...Read More
&nbsp
Why Net Neutrality Was Repealed and How It Affects You
12/14/2017 3:47 PM
The Federal Communications Commission voted Thursday to repeal Obama-era net neutrality rules. Here's what you need to know...Read More
---