George Merrick Entry Arches - City of Coral Gables - History
George E. Merrick (1886-1942) was a real estate developer who is best known as the planner and builder of the City of Coral Gables, Florida. It is one of the first planned communities in the United States. In 1921 the fist residential lots were sold in Coral Gables. Merrick offered free coral rock for building materials and many homes contained coral rock exterior walls. The historic Coral Gables entry arches, which also used the native coral, are designed in the Mediterranean theme of the architect Denman Fink's style and consistent with George Merrick's master plan for the City of Coral Gables. The important architects of that time were:
Walter de Garmo
Richard Kiehnel
Below is a map of the northern portion of the City of Coral Gables showing four historic arches and the new arch being constructed at the Old Spanish Village development east of Ponce de Leon Boulevard.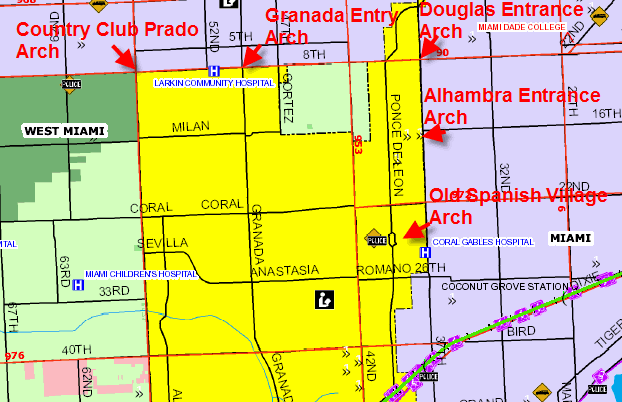 Granada Entry Arch, Coral Gables - Located at Granda Boulevard & S.W. 8th Street (Tamiami Trail).This arch is located on the south side of Tamiami Trial (also known as Calle Ocho or Eighth Street). Coral rock (limestone) from a local quary, later known as Venetian Pool, was likely used in its construction. The arch spans Granada Boulevard, which is a historic roadway in the City of Coral Gables. This north-south roadway travels through the heart of Coral Gables and along two public golf courses, the Granada and golf courses, both designed by Donald J. Ross. A painting titled Entry Arch to the City of Coral Gables shows the clay tile roof and flat arch of the Granada entry arch. The structure arch allows vehicles to pass underneath it entering and leaving the city.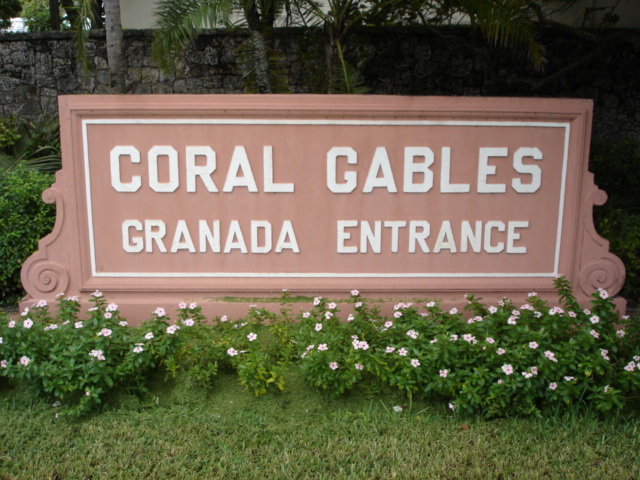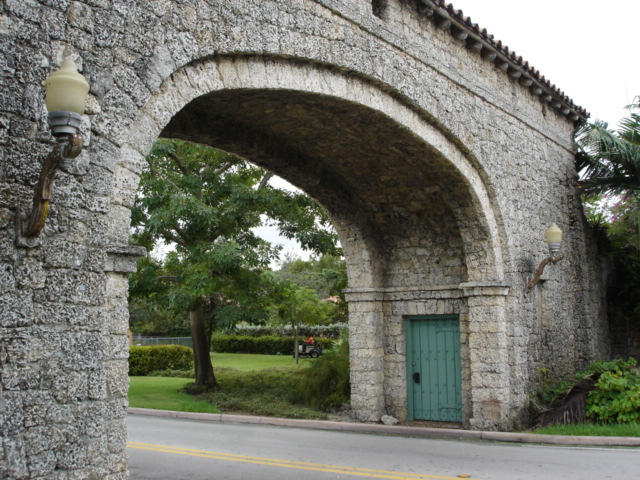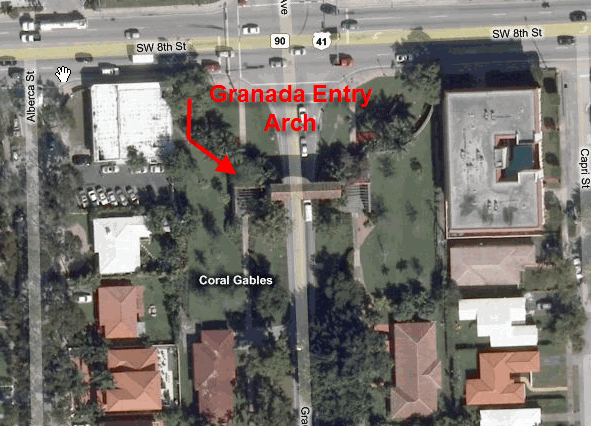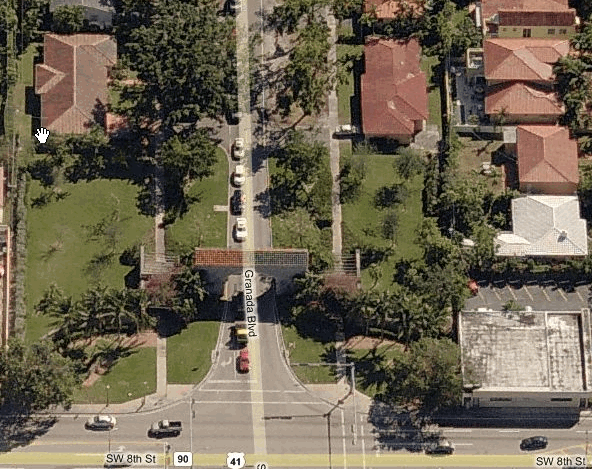 Country Club Prado Arch, Coral Gables -Located at the NW corner of the City of Coral Gables at S.W. 8th Street (Tamiami Trail) and S.W. 57th Avenue (Red Road). For years the Country Club Prado Arch has been a setting for photography. One often sees professional photographers at this site, and it is a favorite for wedding photos. There are two walkways covered by wood trellises providing interesting detail to the arches. Also, the structure is located on a center parkway running north and south which is similar to a piazza. Custom homes are located on both the east and west sides of the linear parkway.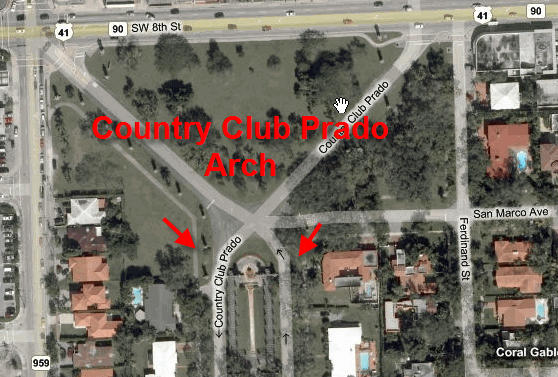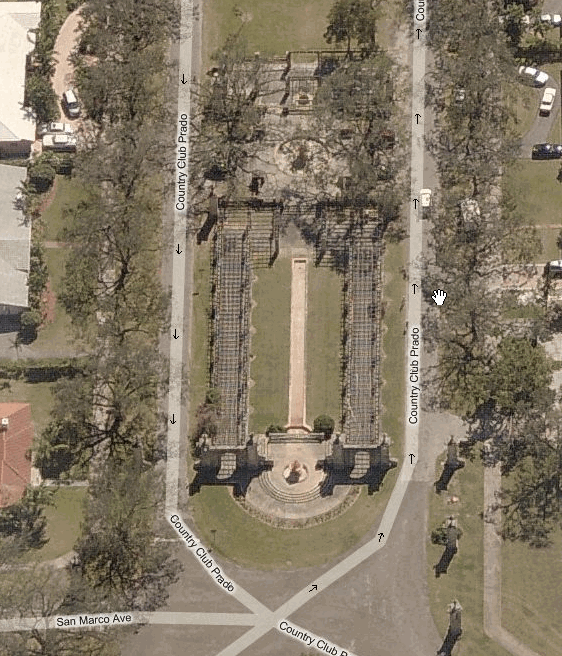 Alhambra Entrance Arch, Coral Gables - Located at S.W. 37 Avenue (Douglas Road), Majorca Avenue and Alhambra Circle.
The Alhambra entry arch is also known as the commercial entry to Coral Gables, as Alhambra Circle leads to the central business district of the City of Coral Gables and Miracle Mile. Miracle Mile is a well-known shopping district that has been revitalized over the past five years. At the west end of Miracle Mile is the Coral Gables City Hall located at 405 Biltmore Way. Designed in the "Mediterranean Revival" style, the architects were Denmond Fink and Phineas Paist. It is a major feature of Coral Gables' master plan and has an unobstructed views from both Le Jeune Road and Miracle Mile.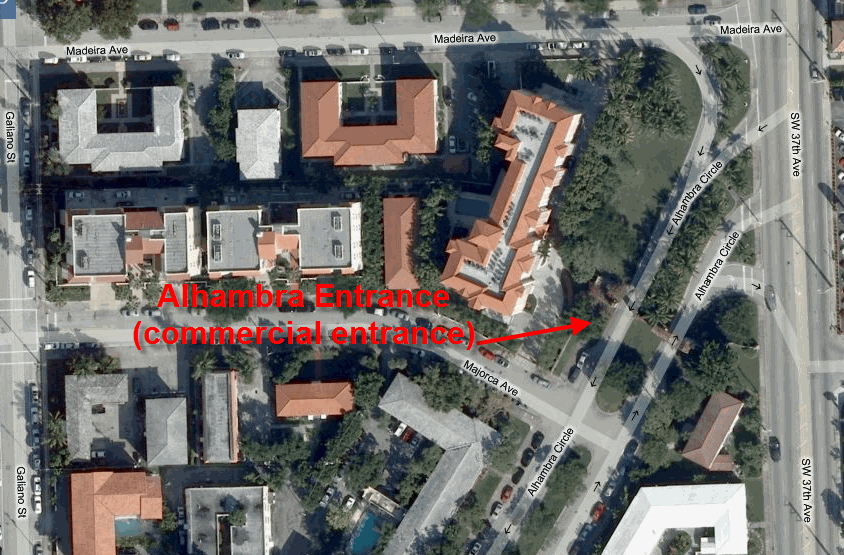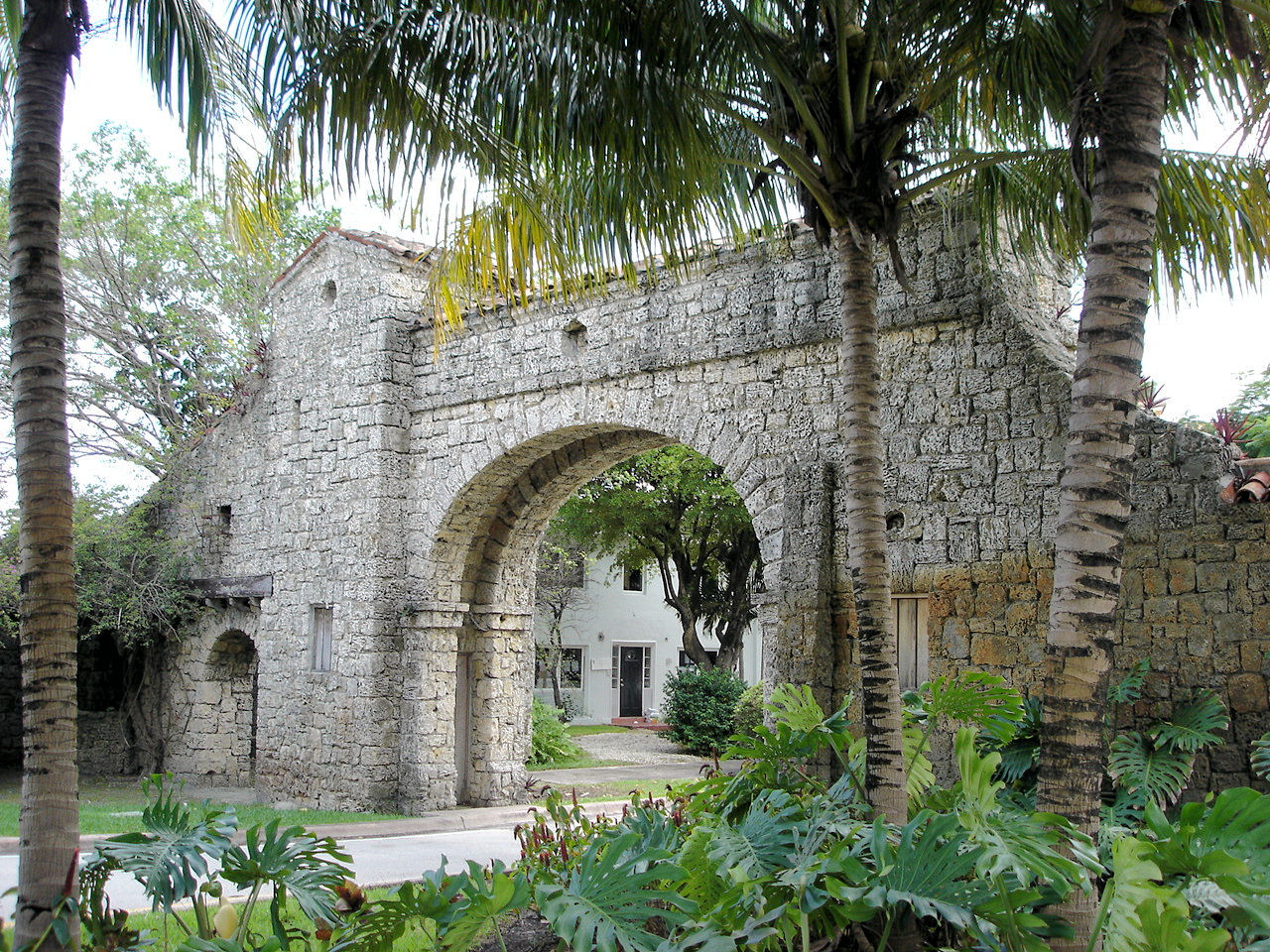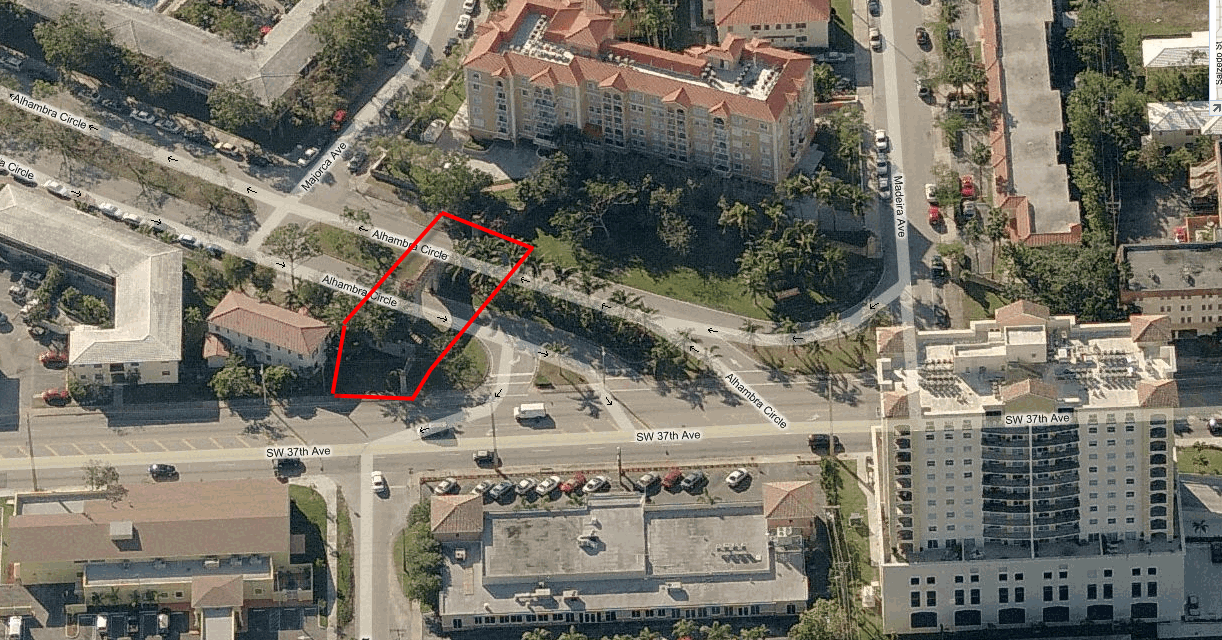 Douglas Entrance - Located at the SW corner of S.W. 8th Street (Tamiami Trail) and S.W. 37th Avenue (Douglas Road).
The Douglas Entrance was a collaboration between architects: Walter de Garmo, Denman Fink, and Phineas E. Paist. This is considered the main entrance to the City of Coral Gables. The architectural offices of Splliis Candella are located in a portion of the Douglas Entrance complex. The photo below is looking south and the building is angled 45 degrees along east Ponce de Leon Boulevard. The arch is so large that one can walk inside of it and over the roadway. A portion of its interior is the architecture office.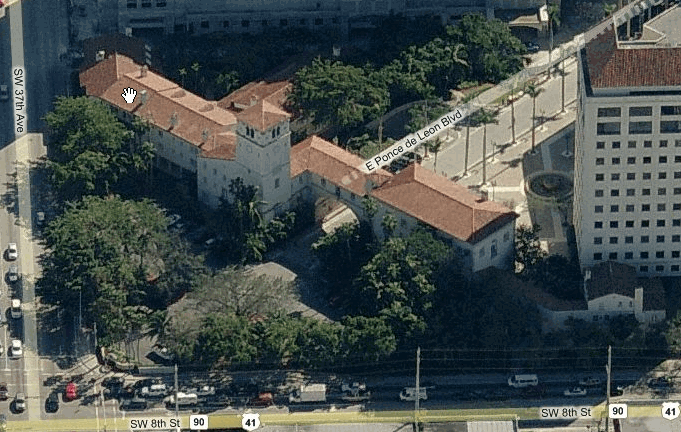 Old Spanish Village Arch, Coral Gables - Located along Coconut Grove Drive and forming part of the perimeter of the Old Spanish Village development. The arch is located at the bottom left of this close up photo of the model. A small rotunda is located to the east of the arch. This new development is located in the city's historic Arts and Crafts Section. The historic Arts Center and Architectural Headquarters of George Merrick's Coral Gables is part of the overall site plan, and the building was recently restored and houses an exhibit of the Coral Gables Museum. The location is within walking distance of Miracle Mile and the central business district to the north.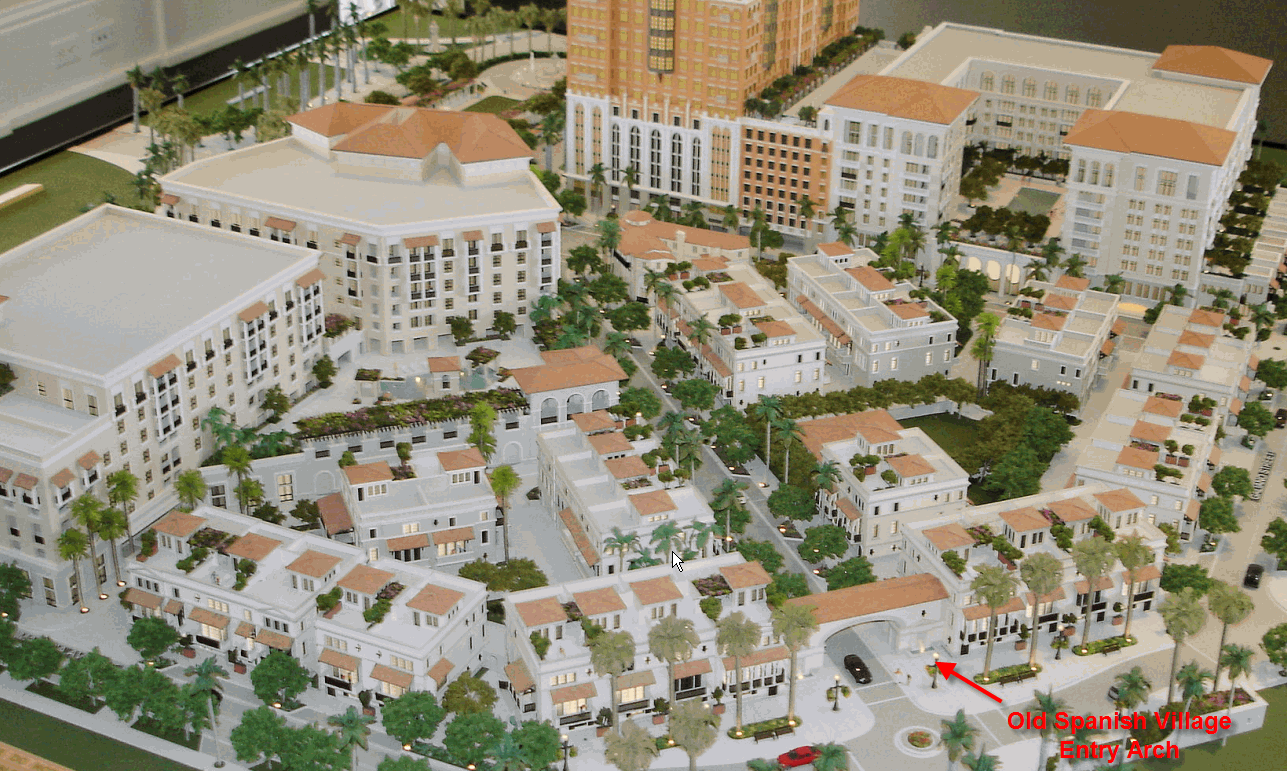 Links:
Miami Senior High School - 1930

Kiehnel and Elliott, architects
&nbsp
Merry LITmas: The Top Ten Holiday Parties in Miami
12/12/2017 10:22 AM
The recent dip in temperature must have tipped you off: It"s coquito season in South Florida. It wouldn"t be the holidays in the Magic City without some homemade coquito.Read More
&nbsp
White North Miami Cop Sues for Race Discrimination After Black Officers Promoted
12/12/2017 10:22 AM
The North Miami Police Department"s interim chief, Larry Juriga, claimed in a lawsuit two years ago that the police department "discriminated" against him for being a "white redneck." As ridiculous as that claim might be, it seems another NMPD officer is so incensed about racial diversity in the department that he"s filed his own lawsuit: Sgt.Read More
&nbsp
The Five Best Miami Pop-Ups That Are Still Open
12/12/2017 10:22 AM
The concept of a temporary restaurant dates to at least the 1960s. In supper clubs and closed-door restaurants, chefs cooked off-the-wall meals for in-the-know customers, sometimes in the chefs" homes.Read More
&nbsp
Q&A: Matt Shpiner speaks about ongoing Hurricane Irma recovery process
12/12/2017 5:58 AM
It"s been more than three months since South Florida, including the University of Miami, was ravaged by Hurricane Irma, leading to a disrupted fall 2017 academic calendar and extensive recovery efforts. Months later, Director of Emergency Management Matthew Shpiner describes the univ...Read More
&nbsp
Where to Dine in Coconut Grove Right Now
12/12/2017 1:47 AM
In the 1960s, the village of Coconut Grove was a hub for artists and musicians. Today, it"s a haven for sought-after real estate, swanky boutiques, and delicious restaurants.Read More
&nbsp
Family-friendly things to do: Holiday concerts and festivities
12/11/2017 9:35 PM
The world"s largest Christmas theme park, a must-see for kids of all ages, celebrates its 35th year with its millions upon millions of dazzling lights, more than 100 rides , festive music, great food, and South Florida"s tallest C...Read More
&nbsp
Herea s how to shut down the internet: Snip undersea fiber-optic cables
12/11/2017 5:21 PM
A crewman pulls on undersea cable that will be laid in the Caribbean in this 2001 photo from the Port of Miami. The crewman stands in a cable well holding 120 miles of cable.Read More
&nbsp
Miami Jewish Film Festival Announces 2018 Line-Up
12/11/2017 1:01 PM
Art Basel may be over, but Miami"s next cultural festival isn"t far off. The Miami Jewish Film Festival will return this January for its 21st year.Read More
&nbsp
What happens when a President makes a small island Village his second ...
12/11/2017 3:56 AM
What happens when a President makes a small island Village his second home? Father Bob Libby shares stories of "Nixon on the Key" The decades-long friendship between former U.S. President Richard Nixon and banker Bebe Rebozo would influence a presidency and change a tiny island enclave off the coast of Miami - but their beginning was an inauspic...Read More
&nbsp
Rehab hospital near Coral Gables evacuated after smoke scare
12/10/2017 11:28 PM
Miami-Dade firefighters and rescue personnel outside West Gables Rehabilitation Hospital, just outside of Coral Gables, on Sunday, December 10, 2017, after the Hospital was partially evacuated after smoke poured from an air conditioning unit. Miami-Dade firefighters and rescue personnel outside West Gables Rehabilitation Hospital, just outside o...Read More
---